Free Drupal help at Drupalcon NOLA
Are you attending Drupalcon 2016 in New Orleans? Do you need help with your Drupal website? If so, be sure to find me at the Monarch Digital/Drupal Site Support booth in the exhibit hall for some free (as in beer) Drupal help! I'll be wearing the red t-shirt that says "Free Drupal Help".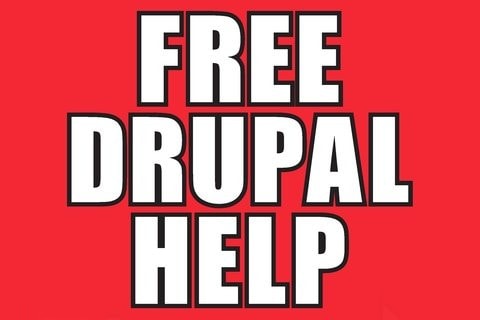 Installation: I can help you get up and running with Drupal for the first time. I would also be happy to help you set up your local development environment.
Site Building: Does all this talk of PHP and databases and code exhaust you? I can help you find and install contributed modules to build a fully functional Drupal website without writing a single line of code.
Module Development: Have a issue with the Drupal API or general PHP questions? I'd be thrilled to sit down with you and guide you to a solution. Or, if you're brand new to Drupal module development, I can give you a quick tour.
Theme Development: Make your site look awesome. I can help with Drupal specific themeing tasks as well as other front end issues. Disclaimer: I have a terrible eye when it comes to design, so please don't ask me what colors or fonts to use.
No Obligations: I'd love to work with you more after Drupalcon but all advice and help at the conference is completely free and I won't pressure you into purchasing additional products or services.